Bitcoin Price Could Rise To $100,000: Was PlanB Right?
Those who are actively interested in Bitcoin have probably heard about the mysterious cryptanalyst by the alias PlanB. He has established himself well within the crypto community and influences the formation of certain moods among traders and investors. Earlier, he shocked the crypto community with the presentation of a market model, according to which the price of Bitcoin will reach $100,000 shortly. This study then came under a wave of criticism and intense skepticism, but now many analysts have concluded that this model has a healthy grain inside.
What is the key idea behind the PlanB model?
In 2019, a cryptanalyst under the pseudonym PlanB published an article whose main idea was that with a Bitcoin deficit, its price increases sharply. He analyzed the effect of the ratio of reserves to the flow of Bitcoin on its price in the periods of previous hulvings and came to shocking conclusions.
PlanB believes that after the upcoming halving of Bitcoin in May, the cost of the flagship cryptocurrency will jump to unprecedented highs and will range from 55,000 to 110,000 US dollars per coin.
Statistical analysis favors PlanB model
Despite a skeptical assessment in the past, the model presented by PlanB received the desired support after the publication of reports. According to analysts, the accordance between a decrease in Bitcoin volume and an increase in its price is traced.
The idea of ​​PlanB has been approved by other cryptanalysts. In particular, the Twitter user under the "Dilution Proof" account believes that these studies further confirm the veracity of this model.
To determine this model of Bitcoin price behavior in the future, the cryptanalyst used different methods of statistical analysis. The cryptanalyst PlanB noted the following:
"The volume of Bitcoin stocks directly determines its value as an asset. The same thing happens with the stock markets: stock volumes affect their value in the long run."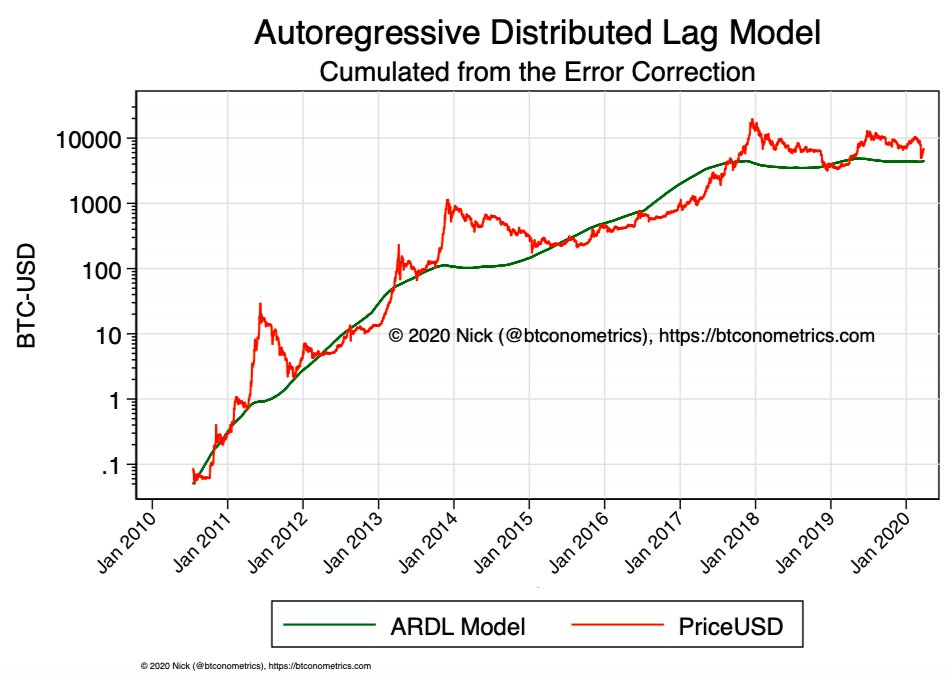 According to this model, the price of Bitcoin will gradually increase to $100,000. It does not make sense to expect a price boom the day after the Bitcoin halving.
Nevertheless, the model presented by PlanB continues to gather around itself skeptics who doubt the possibility of Bitcoin price growth by 1300%. As a counterargument, they put forward the idea that two equal parts of Bitcoin will be correlated as separate assets. In this situation, we can only wait, because only time will tell who was right.